Procter Machine Guarding is relaunching the popular Nelsa range of high-quality machine shop guards, backed by a commitment to high standards of customer service. This range of standard guards was originally developed by EJA Ltd and is now being manufactured in the UK under licence by Procter Machine Guarding, so the guards are once again available on short deliveries.
Included in the range are slide and swing-aside milling machine guards, just-swing-aside milling machine guards, sliding lathe shields, saddle-mount lathe shields, lathe chuck guards, Safetispeed drill guards, magnetic safety chip guards, and grinding wheel guards. These are all available in a variety of sizes to suit the vast majority of machine tools in use throughout the UK. Where appropriate, the guards are supplied complete with interlocks for incorporation within the machine's safety-related control system.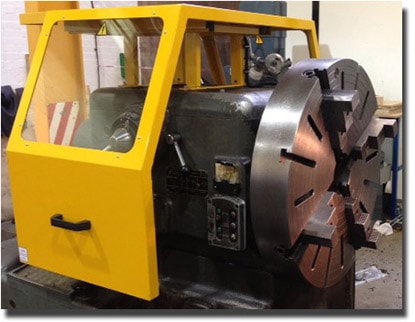 Procter relaunches Nelsa Machine Shop Guards
Designed to be mounted easily on machine tools with the minimum of effort, the guards will help employers to comply with health and safety legislation such as PUWER, but without hindering production. High-quality materials and finishes, together with proven designs and robust construction, ensure a long, trouble-free service life.
In addition to promising quick deliveries, Procter Machine Guarding is providing full technical support for the Nelsa guards. If customers are unsure of the model of guard required, or if they have any other questions, they can speak to a Procter engineer who can provide advice. If necessary, an engineer will visit the customer's site to survey the machine tools and recommend the right guards.
In the unlikely event of the standard guards being unsuitable, Procter Machine Guarding can design, supply and install bespoke guarding that will comply with relevant safety standards and legislation, as well as being designed to maximise productivity.
To discuss any requirements for Nelsa machine shop guards, please email Procter Machine Guarding at info@machinesafety.co.uk or telephone us.