The Provision and Use of Work Equipment Regulations (PUWER) requires companies to inspect new work equipment when it is first used and periodically thereafter. The scope of PUWER is very broad but Procter Machine Safety has specialist expertise that we can apply to the inspection of machinery within the context of PUWER compliance.
A crucial element of a PUWER inspection (or PUWER assessment) on machinery is a risk assessment and we also offer a Machine Risk Assessment service for organisations that only require a third-party risk assessment. PUWER inspections must be carried out thoroughly and the results recorded. If non-compliances are identified, appropriate action should be taken. Depending on the severity of the non-compliance, it might be necessary to take immediate action to make the machine safe before it is used, or it might be sufficient to plan rectifications for a convenient time. Sometimes the only action required is the provision of information, instruction, training or supervision.
PUWER REQUIRES THAT EQUIPMENT PROVIDED FOR USE AT WORK IS:
Suitable for the intended use
Safe for use, maintained in a safe condition and inspected to ensure it is correctly installed and does not subsequently deteriorate
Only used by people who have received adequate information, instruction and training
Accompanied by suitable health and safety measures, such as protective devices and controls. For example, emergency stop devices, clearly visible markings and warning devices etc.
Only used in accordance with specific requirements in the case of mobile work equipment and power presses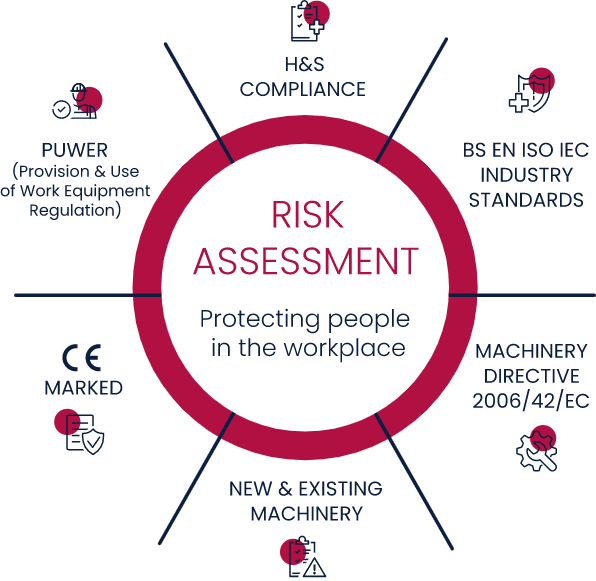 WHY CHOOSE PROCTER MACHINE SAFETY FOR PUWER ASSESSMENT?
Our experts have specialist knowledge of PUWER and machine guarding standards that is seldom possessed by end users
We can inspect individual machines (whether simple or complex) or multiple machines at one or more sites
We have machinery safety experts that are TUV-certified
We have extensive experience of many different industries
Our illustrated reports show non-compliances clearly
We can support you in addressing non-compliances
Our experts understand how far it is necessary to go when ensuring risks are controlled 'as far as reasonably practicable'
We will provide immediate feedback should any serious issues be identified
HOW CAN PROCTER HELP WITH PUWER?
At Procter we are machine safety experts who can provide you with a full PUWER Assessment service.
Our safety experts have extensive technical knowledge of PUWER and all other relevant machinery safety directives, standards and regulations. They will guide you through the PUWER process, and provide you with a detailed report and recommendations. If required, we can organise remedial work necessary to ensure UKCA and CE compliance.
If you would like a quote for a machine PUWER inspection, please complete the form below and attach documentation such as an asset list so we can respond as quickly as possible.
Need
Help?
We also offer a free compliance survey for machine guards and a Machine Risk Assessment service, and you may like to download our PUWER White Paper.