A new list of Machinery Directive harmonised standards was published on 13 May and this includes, for the first time, EN ISO 14120. Most importantly, this new standard for fixed and movable guards superseded EN 953 on 31 May and there is no transition period.
EN ISO 14120 contains a number of changes relating to, for example, fixings for fixed guards, whether to use fixed or movable guards and protective bonding of guards with electrically conductive parts. There are also more stringent requirements for the validation/verification of machine guard designs. A detailed breakdown of the differences between the two standards, and the implications for machine builders and guard designers, can be found in our ISO 14120 white paper.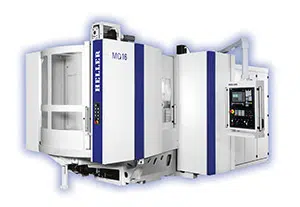 Another guarding standard harmonised to the Machinery Directive for the first time is EN ISO 14123-1, which superseded EN 626-1 on 31 May. The new standard relates to the reduction of risks to health resulting from hazardous substances emitted by machinery. If you are unsure whether or not this applies to your machines, have a look at our technical article about EN ISO 14123 and you may be surprised at what is covered.
Jeremy Procter, the Managing Director of Procter Machine Guarding, comments: "Having been involved with drafting machine guarding standards since the first publication of BS 5304 (now PD 5304), I have witnessed continual improvements in the standardisation of machinery safety. These latest developments are not major ones but, nevertheless, machine builders and guard designers will, almost certainly, need to modify their designs accordingly, and also update their documentation to refer to the new standards."
Please get in touch if you have any questions about guarding standards or if you would like to discuss your requirements for custom or modular guards, whether those are close-fitting guards, perimeter guards in steel or aluminium, or standard guards for workshop machinery such as pillar drills, lathes and milling machines.
>> Next: Machine Guarding Standards Guidance
>> All Procter Machine Guarding