SATECH Accessories
SATECH have an extensive range of accessories. This page highlights the main/most popular accessories available.
Gasket
An opening in the panel can be achieved by cutting the mesh wires during assembly.  A special rubber gasket to fit the orifice is available on request, to provide protection for personnel.
Compatibility: All SATECH Assembly Systems 
Cable Duct Support
This particular cable duct support allows the immediate direct anchoring of the cable duct to the upright (Basic or Strong) without special brackets.  The system offers:
Fast insert into the upright
Anchoring to the cable duct with screws for standard brackets – supplied with the ducts.
Compatibility: All SATECH assembly systems
Support Struts
In case of horizontal dynamic loads due to large doors or complex protection system layout, the uprights of the Basic and Strong Series can be strengthened with support struts to provide convenient and effective stabilization.
Compatibility: All SATECH assembly systems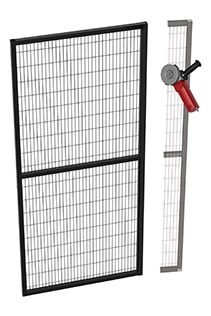 Cutting Kit
These systems provide for quick and easy adaptation of SATECH standard panels in unforeseen assembly situations; also to allow for any re-configuration of the layout that may be required in the future.
Compatibility: SATECH BASIC and STRONG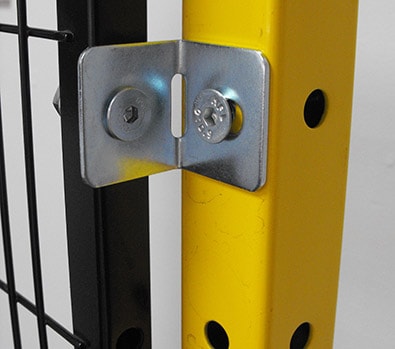 Variable Angle Joint
This accessory is used during installation when the angle between panels and uprights varies from 90degree.
Compatibility: SATECH BASIC and STRONG
Padlocks
Padlocks perfectly integrate with SATECH panels and posts
compact execution
fast and simple assembly
available with all size doors