MODULAR
PERIMETER

GUARDING SYSTEMS
THE UK'S LEADING MACHINE GUARDING SPECIALIST
As the UK's leading machine guarding specialist, Procter Satech presents versatile modular perimeter guarding systems suitable for any machinery layout. Our solutions come complete with a wide array of accessories and doors. The modular design, ergonomic construction, ease of assembly, and full compatibility with doors and accessories make Procter Satech your comprehensive Perimeter Safety Guard Solution for various industries.
Custom Safety Fencing Solutions and More
The Satech modular system of Perimeter Guards, doors, and accessories is designed to be tailored precisely to your unique needs, effortlessly adapting to any machinery layout.
Our modular perimeter guarding system encompasses a comprehensive range of panels, posts, access doors, bracketry, and accessories. Offering versatility and cost-effectiveness, this system caters to a broad spectrum of users, including end-user manufacturers, warehousing facilities, OEMs, and automation line builders.
One of the standout advantages of our Industrial Safety Fencing systems is their user-friendly in-house installation. If you have limited resources or complex requirements, you also have the option of a Procter team installation. Our experienced team works swiftly and efficiently, even during weekends or planned maintenance shutdowns, to minimize disruption to your production.
To match each post and panel specification, we offer an extensive selection of hinged and sliding gate designs to fulfill every machine access requirement.
Tailor-made solutions for making operators and machinery safe
Starting from your guard layout, Procter will provide a fully detailed CAD drawing with a plan and 3-D views, a comprehensive list of all guard components, and a fixed-price quotation covering the supply and delivery of all parts. We also provide separate estimates for installation and electrical costs.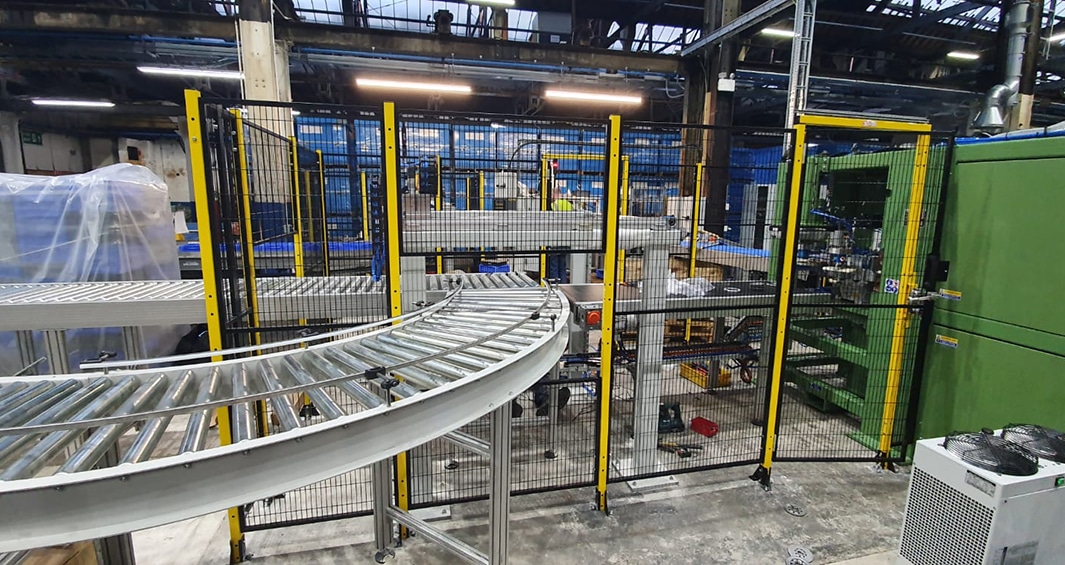 Standards and regulations
All our Modular Perimeter Guards are manufactured in strict compliance with the EN ISO 14120 Standard. They are fully aligned with current machine safety standards and regulations. When appropriate, our guarding solutions are supplied with a Declaration of Conformity and bear the CE mark, signifying compliance with the Machinery Directive. Our commitment extends to an ISO 9001 compliant Quality Management system, encompassing the design, manufacture, and installation of machine guards.
Your Trusted Partner for Machinery Protection
Since 2000, we have been at the forefront of designing modular solutions for industrial safety. Our products combine high quality, modular design, and easy assembly.
In over two decades of operation, we've contributed to the safety of hundreds of thousands of automated systems and millions of individuals.
Need
Help?
For any queries related to SATECH, please don't hesitate to contact us via phone or email at satech@machinesafety.co.uk. Your safety is our priority.