On-site machine guarding surveys
Our highly experienced machine safety engineers can visit your site to discuss the operational and maintenance requirements for your machines and advise on the most appropriate guarding to comply with current standards and PUWER (Provision and Use of Work Equipment Regulations 1998). This can be for new projects or upgrades to existing equipment. When we propose schemes for machine guarding we ensure that the necessary safety is provided without hindering productivity, while also taking into account aesthetics and your budget.
Understanding your needs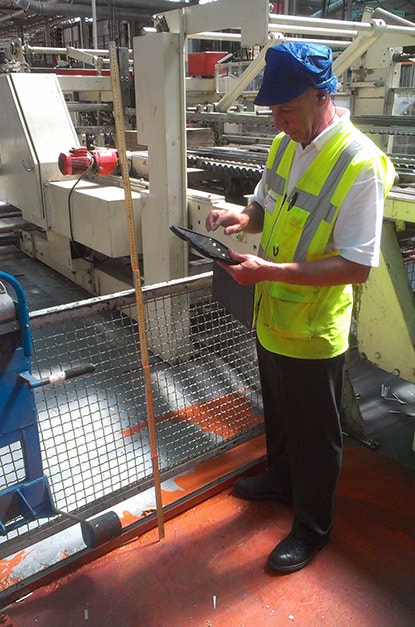 Because our machine safety design experts have amassed over 250 years of industry knowledge and experience collectively, you can be confident that we will understand the legislative/standards requirements and also those of your industry. We take time to listen to your needs, discuss them with stakeholders and propose a guarding scheme that meets your requirements.
Industries we serve include automotive, aerospace, machine tools, pharmaceuticals, paper, packaging, printing, food and drink, general manufacturing and assembly, energy (nuclear, renewables, oil and gas), mining, quarrying, waste processing and materials handling. This puts us in an unrivalled position because we are able to advise on broad issues relating to machine safety, as well as the specifics of how operators use your machinery.
Benefits of site a visit
We prefer to meet customers on site because it is generally the best place to make decisions about safety. We can look at all aspects of the project and study the machine(s) in question, hold discussions with managers, operatives and maintenance engineers, then recommend the most appropriate scheme.
Unsure whether your existing guards are compliant?
HSE accident investigations often find that unsatisfactory guarding has contributed to accidents. If you are not sure whether the guards on your existing machines are adequate we can undertake a Guarding Compliance Survey and provide an illustrated report highlighting any non-conformities and suggesting actions for reducing risks, improving safety and complying with standards and Regulations. If requested, we can carry out the necessary work to make the guards compliant.